News & Legislation
September 22, 2022
Autumn 2022 Market Report: A New Prime Minister
With the cost-of-living crisis dominating the headlines, the response of our new Prime Minister will be critical in navigating the road ahead.
Sales
Market moderation
Over 100,000 sales have taken place each month to date in 2022, according to the Bank of England; a feat achieved only twice in the last fifteen years (2014 and 2017). While demand remains higher than pre-pandemic times, mortgage approvals–considered a forerunner for demand–have eased back in recent months. The Bank of England reports that 63,770 mortgages were approved in July, a 5% fall on the pre-pandemic average (2015-2019). There are signs too that sales prices are moderating. Month-on-month, average prices rose by just 0.1% in July according to Hometrack, while the Halifax registered a 0.1% fall.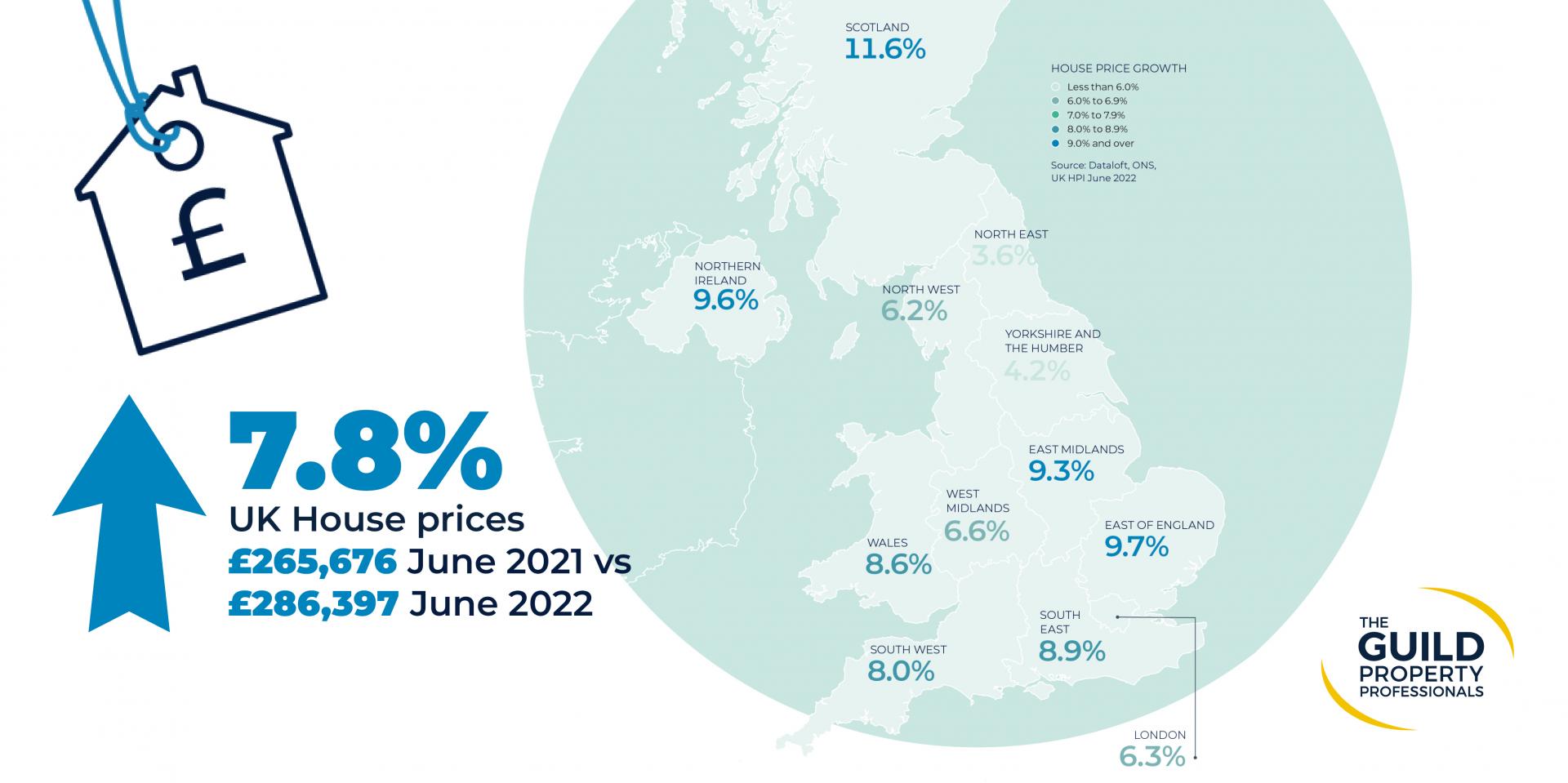 Rising costs
The cost-of-living crisis is dominating daily news, with consumer confidence in the economy at a historic low (GfK). Inflation has hit double digits, with the Bank of England warning that it is set to rise further. The Bank Rate rate, currently at 1.75%, is likely to rise to over 2% by the end of 2022. While over two-thirds of outstanding mortgage balances and 95% of new approvals are on fixed-rate deals (FCA), for new homeowners and those looking to remortgage, costs are edging up. The impact is likely to be most significant in markets where affordability levels are already stretched.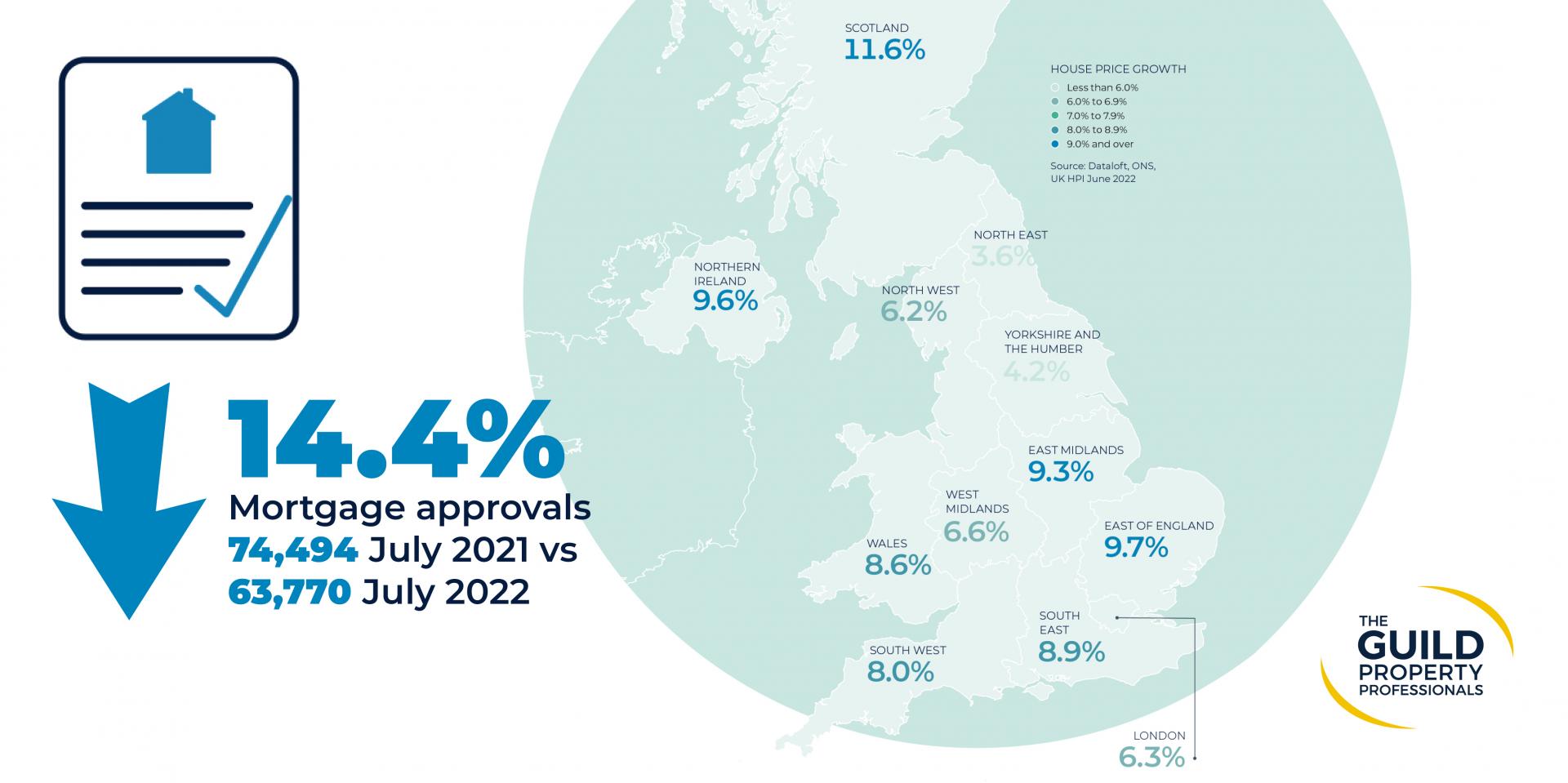 Then and now
The current economic situation is unchartered territory for many homeowners: those not yet born or too young to remember the prolonged periods of double-digit inflation and interest rates of the 1970s and 1980s. Mortgage lending regulation also means the housing market is in a different state to the global financial crisis. An average of independent forecasts published in August expect the rate of inflation to lower over 2023 and by 2024 to have dipped back to below the Bank of England 2% target. Meanwhile, Bank Rates are not predicted to rise much above 3% (NIESR), still low by historic standards.
Lettings
The busy season
Nearly 30% of rental tenancies start in August, September or October and demand remains high. Although the number of new properties coming to market is showing signs of improvement, this remains low and renters are extending tenancies, impacting supply in some areas. Rising rental values, a supply shortage and enhanced flexibility offered by hybrid working have contributed to a widening of search areas (Rightmove). With three-quarters of renters concerned about the impact of the cost-of-living crisis (Dataloft, Homelet 2022), it is unsurprising that Rightmove report 'bills included' as the most popular renter search term.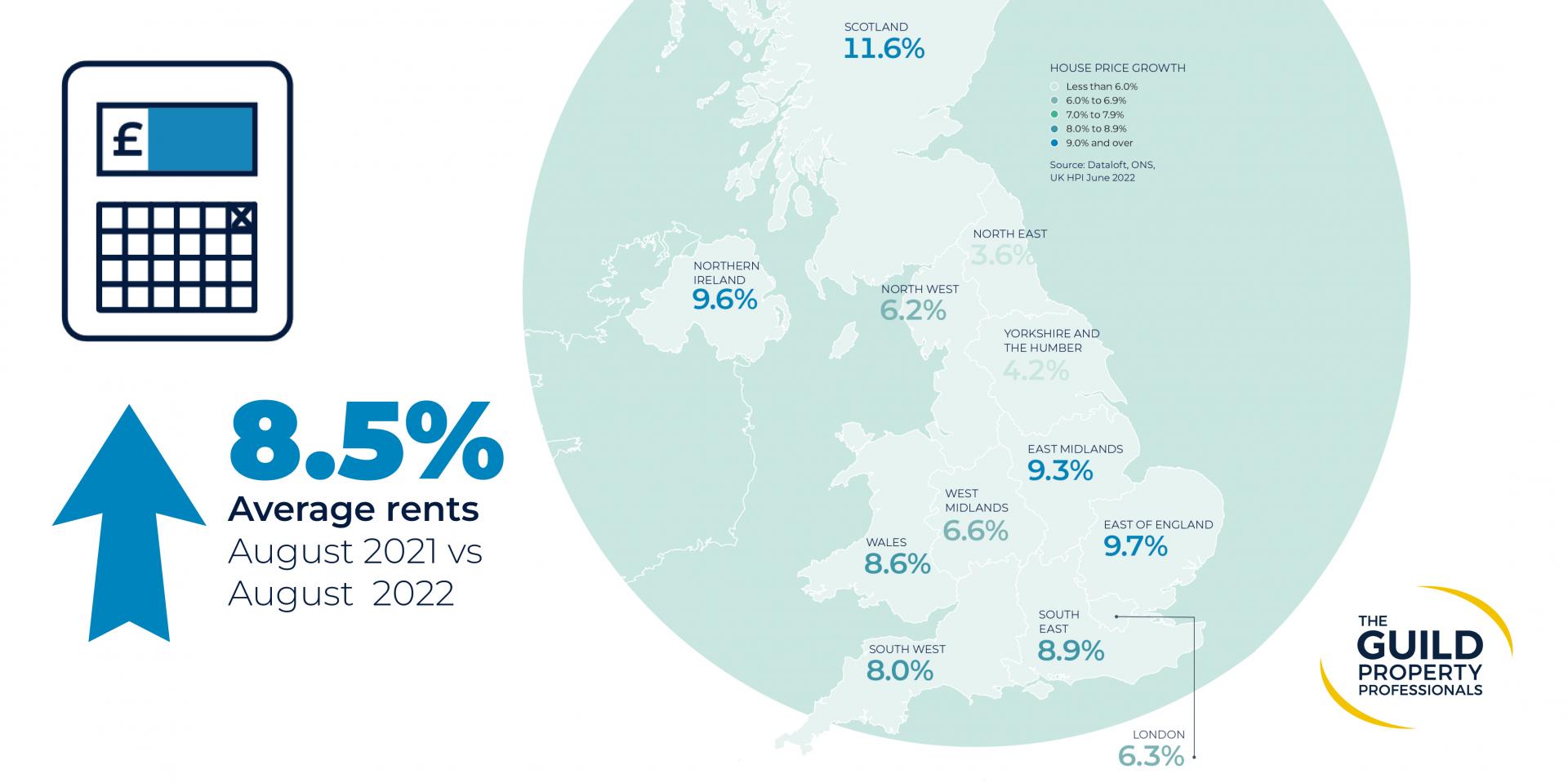 Regional Reports
Browse our Regional Market Reports:
● Market Report 2022 Autumn East Midlands
● Market Report 2022 Autumn Essex, Norfolk and Suffolk
● Market Report 2022 Autumn Hertfordshire, Bedfordshire and Cambridgeshire
● Market Report 2022 Autumn London
● Market Report 2022 Autumn North East, and Yorkshire and The Humber
● Market Report 2022 Autumn North West
● Market Report 2022 Autumn Northern Ireland
● Market Report 2022 Autumn Scotland
● Market Report 2022 Autumn South West - Devon and Cornwall
● Market Report 2022 Autumn Southern Home Counties - Surrey and West Sussex
● Market Report 2022 Autumn South East
● Market Report 2022 Autumn Southern - Hampshire, Wiltshire, Dorset and Isle of Wight
● Market Report 2022 Autumn Thames Valley, Berkshire, Oxfordshire and Buckinghamshire
● Market Report 2022 Autumn Wales
● Market Report 2022 Autumn West of England
● Market Report 2022 Autumn West Midlands
Contact us today
To see a full copy of The Guild's spring market report and for further guidance on the home moving process, take a look at the regional property market updates or get in touch with your local Guild Member today.